Here are a few photos I've taken around Manchester of buildings/places related to the Smiths. I'll add more photos as time goes on. <!--emo&:D-->
<!--endemo-->
Some of the info is from the 'Morrisseys Manchester' book.
First off, the Star and Garter pub opposite Piccadilly Station, home of 'Smiths Nights' every month. Can't say I've ever been to one though. Behind is the derelict Mayfield Train station which closed in the 60s.
This is 70 Portland Street in the very centre of Manc. In 1982 the Smiths first manager Joe Moss owned a clothes shop in this building, and leant the young band a room to rehearse in - rumour has it many of the tracks from the debut album were written here.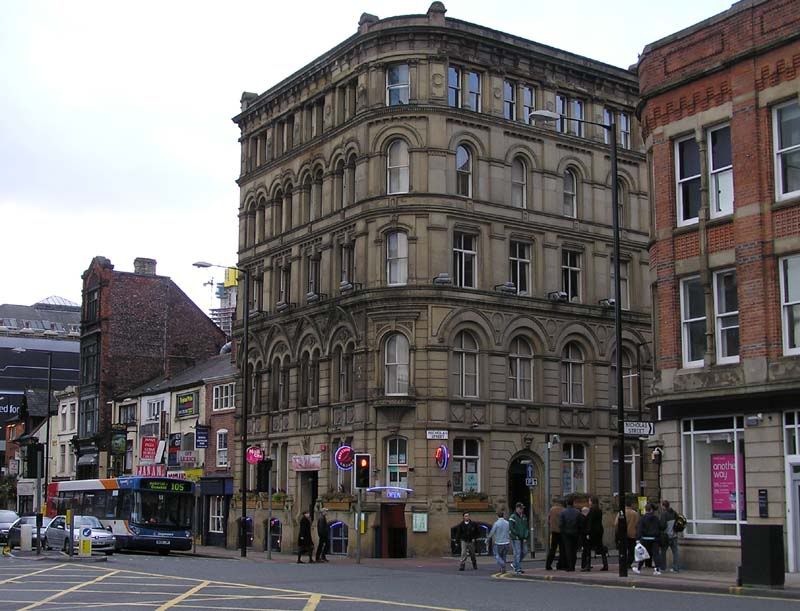 A 13 storey apartment block, the Hacienda, stands on the site of the famous club owned by Tony Wilson and New Order. The Smiths played here 3 times - all in 1983. The club closed down after drugs problems in 1997 and was demolished in 2002.
<a href='http://www.aidan.co.uk/lg/ManHac99pan.jpg' target='_blank'>The Original Hacienda</a>
Further up Whitworth Street, just down from the Hacienda, is the Ritz club - where the Smiths played their first gig on October 4th 1982, with Dale Hibbert on bass.
Looking down Oxford Road we see the large white building St James House. The Smiths played their 4th gig here on Feb 21st 1983. In the far distance you can make out the tower of the Holy Name Church.
The house on the right of this average semi-detached is 384 Kings Road, Morrisseys home from 1969-1983. It was this house that a 19 year old Johnny Maher knocked onto in 1982, you know the rest!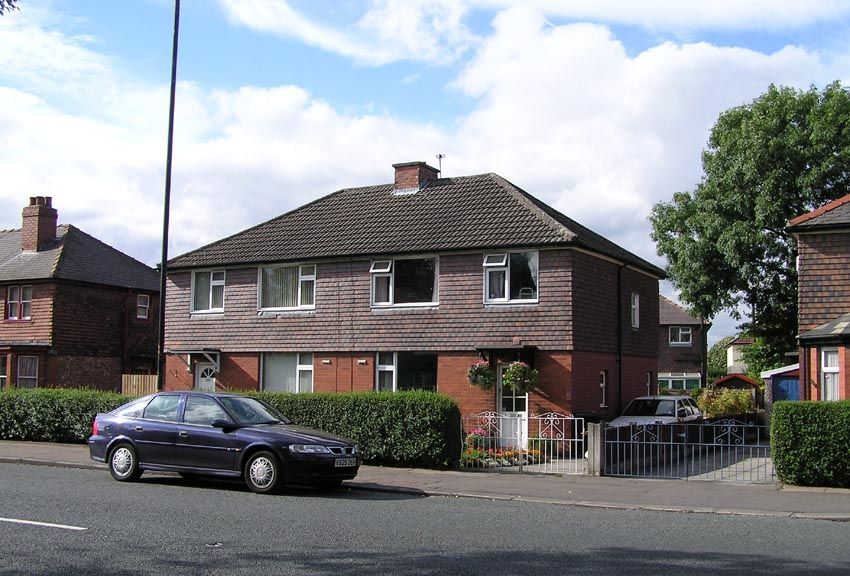 Not that much of a connection here but I've already started typing it now. The Smiths Arms pub in boarded up and derelict, in the inner city district of Ancoats (of Ann Coates fame)
Self explanatory